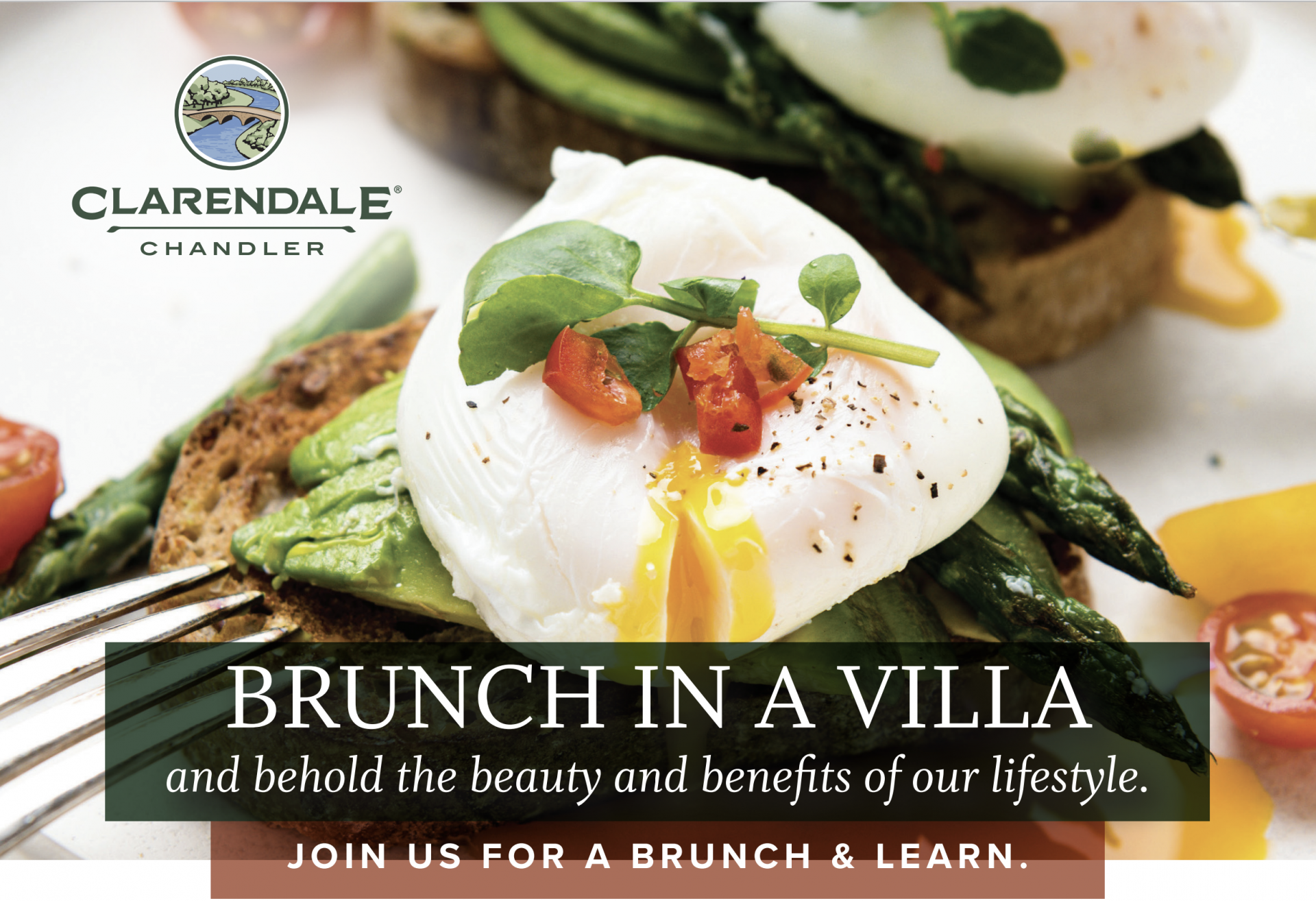 Brunch & Learn – June Event
June 14, 2023
< Back to all News & Events
Date: Wednesday, June 14th - 10:30 a.m. – 12:00 p.m.
Brunch in a villa and behold the beauty and benefits of our lifestyle!
Our rental senior living community comes with everything you crave out of retirement. From independent living with endless opportunities to grow to care levels for additional support, impressive amenities, and spacious floor plans, you'll live each day worry-free.

During our brunch presentation in one of our independent living Villas, you'll learn why residents love living here (hint: one reason is the Villas). With two spacious floor plans offering deluxe features like an attached garage, fireplace, and a fully equipped laundry room, your every need will be satisifed.
Seating is limited. Call 480-210-2484 to RSVP by June 11th.